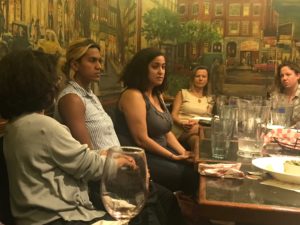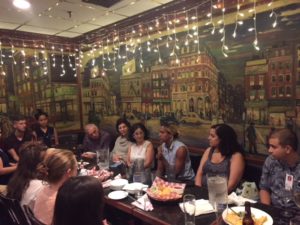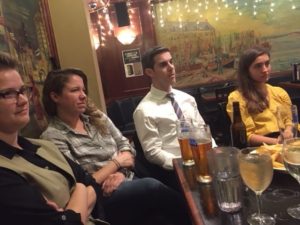 On Wednesday, September 12, at 6pm, the NLG-Massachusetts Chapter hosted a Happy Hour event at the Red Hat Café, featuring a discussion on "Challenging Abusive Policing Practices."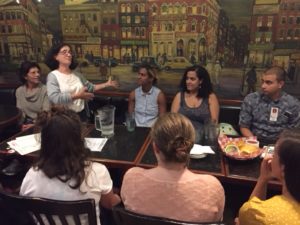 Speakers Fatema Ahmed, Deputy Director of the Muslim Justice League, and Janhavi Madabushi, Education and Outreach Coordinator of the Asian American Resource Workshop, facilitated the creation of #BosCops Collective, a cooperative group of organizations and individuals who combat the abusive policing and hyper-surveillance of local Muslim communities in Boston.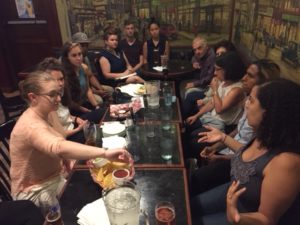 Fatema and Janhavi led the Happy Hour group in a fruitful conversation about the unjust collaboration between Boston Police and Islamophobic federal Countering Violence Extremism (CVE) programs, how to reclaim surveillance technology, and how to engage local communities to enact real change.
Check out the #BosCops toolkit for background information on local policing issues and potential policy solutions!
– Kayla Degala-Paraíso –