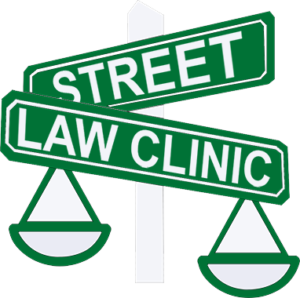 The Street Law Clinic Project will resume activities in September 2020. If you have questions, please call us at: 617-227-7335.
The Street Law Clinic Project (SLC) conducts clinics to educate people about their legal rights and methods to fight for justice. Under the supervision of NLG-Mass Chapter attorneys, law students conduct these clinics in community organizations, schools, shelters, and places of worship.
Read about the history of the street law clinic project.
If you are interested in participating, fill out this form.
The "Know Your Rights" Clinic is our flagship program.
Know Your Rights
The "Know Your Rights" clinic is our flagship program which focuses on people's rights regarding police stop and search policies. It is designed to educate and empower people, regardless of their immigration status, so when they are confronted by police law enforcement (police, ICE, FBI, etc.), they
know their rights and be able to utilize them.
Direct Action
Working together with the NLG Mass Defense Committee, this program provides support to groups and individuals who plan to take direct action that may bring them into confrontation with law enforcement, risk of arrest, and/or civil disobedience. It provides information about arrests and court procedures relevant to protests and demonstrations in Massachusetts. We bring legal expertise and experience to these trainings. Activists, who know best how to resist and win, use this knowledge to make informed decisions about their participation in political actions and their responses to police tactics.
Legal Observer Training
Working under the supervision of an NLG-Mass Chapter attorney, Legal Observers (LOs) are an integral part of any legal team representing activists. Any legal professional or political activist can participate in the LO training and then serve as a Legal Observer. Legal Observers serve two related but distinct functions. First, their presence at protests and other political actions serves as a deterrent for police misconduct. Second, LOs monitor and record instances of police misconduct.
Interested in Hosting a Street Law Clinic?
If your organization is interested in hosting a Street Law Clinic or Legal Observer Training, please fill out an application form. If you would like to host a Clinic that is not currently listed, you may still request it through the application form. We will ask you to provide a venue, guarantee at least five participants, and advertise to your organization's constituents, members, and/or anyone in the community who might be interested. We have fliers you may use for outreach.
If you have any questions, email us at nlgmassslc@gmail.com.