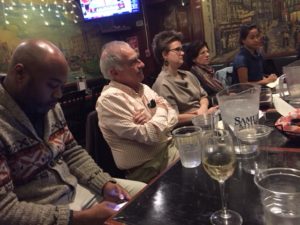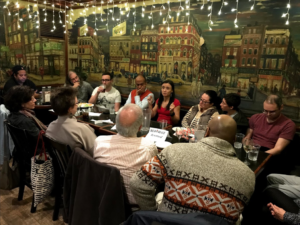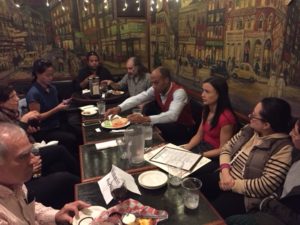 On Wednesday, November 7th, at 6pm, the NLG-Massachusetts Chapter hosted a Happy Hour event at the Red Hat Café, featuring a discussion on "What's Going On In Catalonia."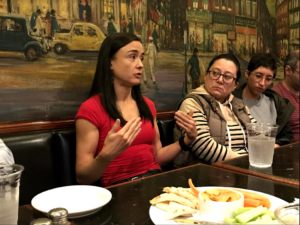 Speaker Ester Serra-Luque, NLG member, activist, and native Catalonian, eloquently briefed us on the Catalan anti-fascist self-determination movement. She explained how the death of Franco did not end right-wing governance in Spain, and thus, the struggle for social democracy in Catalonia still continues. The Catalan self-determination movement, led by progressive grassroots activists, has been met with harsh repression through physical beatings, extreme criminal charges, and extensive imprisonment. Although the repression is brutal and multi-faceted, it only spurs mass dissent as more and more supporters join the movement.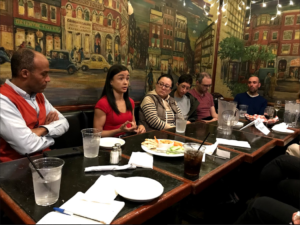 Serra-Luque and two other Catalan activists encouraged us to challenge the U.S.media's portrayal of the conflict in Catalonia: that the self-determination movement is elitist, seeking to secure the "wealth" of Catalonia for only the upper class and highly educated.
– Kayla Degala-Paraíso –