STUDENT REPORT – HARVARD
This year, the Harvard Law School National Lawyers Guild chapter held a number of events and welcomed new members.
In the spring, we held a series of abolitionist skills training workshops, which taught skills related to de-escalation, first aid at protests, and responding to people in crises. We also continued our monthly abolitionist community building gatherings, which culminated in our annual holiday letter writing to incarcerated folks through Black and Pink.
We continued supporting the work of People Not Prisons and Families for Justice as Healing, drafting testimony in support of the prison moratorium bill and rallying students to reach out to their elected representatives to advocate for the bill, and attending meetings and town halls related to the organizations' important work.
In the coming year, we intend to hold another set of workshops, this time centered on skills related to reproductive justice and access. We will also hold another Legal Observer training and Know Your Rights-Stop & Search training.
Overall, we further intend to continue generating institutional knowledge among our members and hope to continue building community among abolitionists at HLS and beyond.
Fjora Arapi, Harvard NLG Student Rep.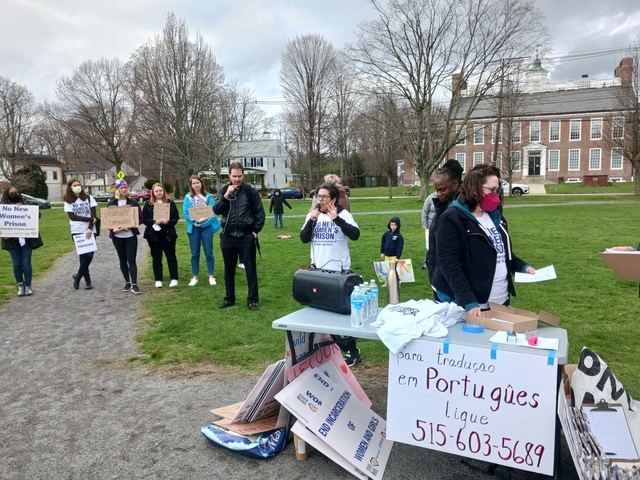 ---
STUDENT REPORT – NORTHEASTERN
Northeastern School of Law has been busy this semester! We kicked off the new school year by conducting a "Learn All the Things" training where we shared with 1Ls and any other students who could benefit an overview of resources, tips, and tricks to law school, such as where to find affordable textbooks, how to get funding for public interest co-ops, and how to submit building repair requests.
This semester our members have also attended several prospective faculty candidate meetings to learn more about and give feedback on potential new hires to NUSL. We hosted a successful Street Law Clinic training in October, with plans to host a Legal Observer Training next semester. In November, we organized a talk between NUSL NLG students and the hosts of the fantastic podcast 5-4, which critically analyzes Supreme Court decisions.
Currently we are supporting a demonstration against certain parts of the NUSL administration, because the needs of students, especially students with disabilities, are not being met at the administrative level.
Bria Yazic, NUSL NLG Student Rep.
---
STUDENT REPORT – SUFFOLK
On November 21st the NLG at Suffolk hosted a panel discussion on the future of the labor movement and whether current labor law is enough to protect workers. Panelists included: Lou Antonellis, the Business Manager/Financial Secretary for Local 103 IBEW, Taylor Dickerson, a Starbucks Workers United Regional Organizer, Ellen J. Messing, a partner at Messing Rudavsky & Weliky, P.C. and representative of NLG-Mass Chapter, and Rand Wilson a union organizer, labor educator, and political activist.
The panelists were joined in person at Suffolk law by students and union members in the Boston community and on zoom by NLG chapters and union members and activists across the country. The discussion focused on learning about what organizers for Starbucks Workers United in Boston have faced in response to their concerted activity and how–if at all–the law has supported their efforts. Attendees learned about relevant laws that need to be strengthened to help organizers build unions in new industries, an upcoming SJC case to watch, ways in which established unions like the IBEW are helping new industries build worker power, and ways to help SBWU in Boston – including joining NLG at Suffolk's trainings to teach Starbucks partners about unfair labor practices and how to report them.
Michelle Kenyon, Suffolk NLG Chapter Member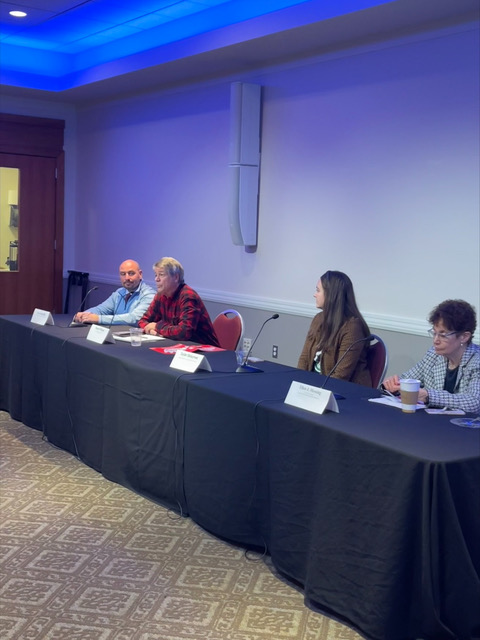 ---
STUDENT REPORT – UMASS DARTMOUTH
NLG at UMass Law hosted and participated in many events throughout this semester.
Among these are four general body meetings with the organization, a debate on Question 4 of the ballot (drivers licenses for undocumented persons) with the Federalist Society at school, an event on Judicial Accountability with Matthew Goodman, the opportunity for Know Your Rights Training, a speaker event on "American Political Dysfunction and Global Perspectives" with Professor Alasdair Roberts, and a successful movie night watching "Aftershock".
Next semester, we are planning another movie night to watch "Philadelphia", an Opioid Litigation Panel, a Narcan administration training event, and a Sex Work and Stigma Panel.
Sarah White, UMass Dartmouth NLG Student Rep.