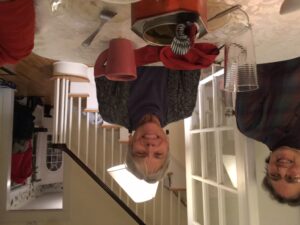 Jane Alper is a long-time NLG-Mass member and prolific advocate for the rights for the people. Jane has retired from her legal career, but that has not stopped her desire to help those in need. For the past two years, Jane has been working with the Northeast Kingdom Asylum Seekers Assistance Network [NEKASAN], a nonprofit that supports asylum seekers in the Northeast Kingdom of Vermont. Jane serves as the secretary and helps with legal matters, filing work authorization applications and other documents, and helping find lawyers, which she says is their biggest challenge.
NEKASAN arranges housing, food, clothing, transportation, medical care, ESL classes, vocational training, work authorization, and, of course, legal representation. Currently, NEKASAN has six asylum seekers living in their community and are about to accept another young family. The majority of their guests are from countries in Africa, and all are fleeing extreme persecution, torture, and risk of death. Most spent weeks or even years detained in ICE facilities at the southern border.
If you would like more information on their work and/or ways that you can contribute, please email nekasanvt@gmail.com.