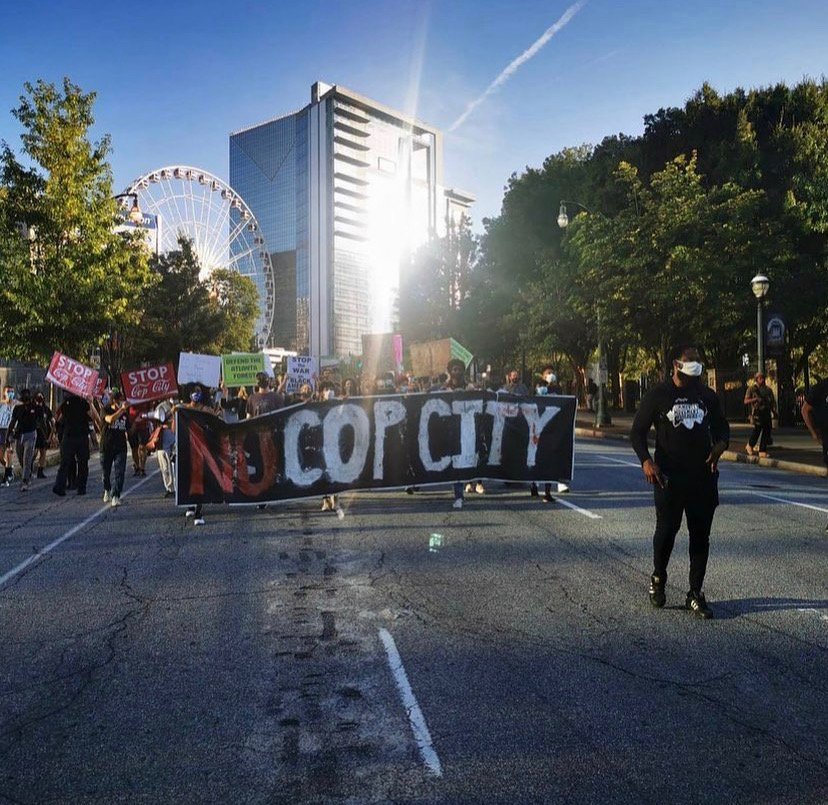 Imagine enjoying yourself at a music festival with your friends and comrades, and then cops swarm in and start randomly arresting people without any probable cause. What was the charge – domestic terrorism!
This is what Alex experienced when he went to Atlanta to stand in solidarity with fellow activists and organizers opposing Cop City.
Prior to this gathering of activists and organizers, some of the construction equipment at Cop City was set on fire. In response – having no idea who actually set the fires – cops decided they would arrest dozens of music festival attendees. They then separated the Georgia residents from everyone else and allowed them to go. Those that remained under arrest were taken to jail and initially denied bond.
"The illegal mass arrests, the heavy charges, the murder of Tortuhuita are part of a pattern of escalating violence and repression against the movement to Stop Cop City. People are charged with Domestic Terrorism for activities like sleeping in tents, having dirt on their shoes, or being at protests against police violence." Stop Cop City Solidarity
While Alex was in jail, he saw firsthand how our legal system criminalizes poverty. Alex said people were sitting in jail with no understanding of their charges and lacking the resources to get adequate legal assistance. Public defenders often have excessive caseloads, which forces indigent defendants to spend indefinite amounts of time in pre-trial detention. Alex mentioned several times throughout our conversation how grateful he was for the legal assistance he has received from the Guild, and he tried to pay that forward by helping others understand their charging documents while he was detained.
The efforts to stop Cop City are certainly not isolated to just Atlanta. Alex mentioned people organizing to get their city or county councils to pass resolutions vowing not to send their law enforcement personnel for training at Cop City. We know the motivation behind Cop City is nothing more than to infringe upon a community of color and generate revenue – none of which will go back to the community. However, Cop City cannot make money if they have no one using it, so getting the resolutions past is crucial.
There are also other ways to get involved and support the movement to Stop Cop City!
Atlanta Community Press Collective