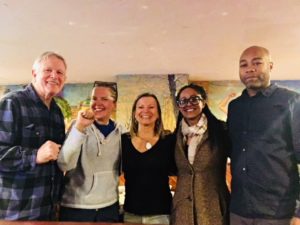 On Monday, October 1st, NLG-Mass hosted an appreciation event for our wonderful Legal Observers (LOs) at the Hub Pub in downtown Boston. We celebrated our LOs and their dedication to supporting and protecting grassroots movements with pool, tasty appetizers, and skee-ball.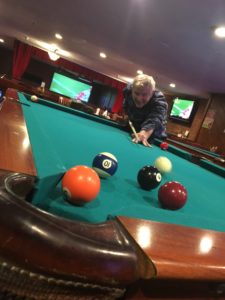 The NLG is most known for our Legal Observers (LOs), the volunteers in very fashionable lime green hats who monitor and document police conduct and arrests at protests. No matter the weather, time of day, or location, our LOs, as part of our Mass Defense Program, show up devoting countless hours of their time and regularly putting themselves in high-stress situations to protect dissent.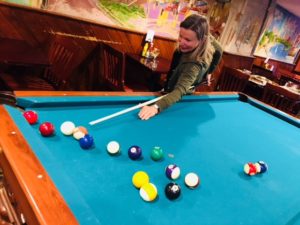 If you are interested in joining the ranks of LOs protecting activists and organizers, you can apply to host or receive a training session through our Street Law Clinic program. To support our fight for justice in the streets, please consider making a donation!
Big thanks to everyone who came out to show their appreciation for our LOs!