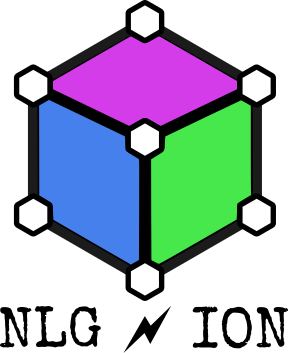 Q & A with I.O.N.'s Co-Founders: Tyler Daguerre, Dave Runkle, and Nick Adams
1. Will you please provide a brief summary of the mission/purpose of I.O.N.?
To support independent union organizing campaigns by developing comprehensive networks of legal support, educational resources, and trainings to empower workers to know their rights, efficiently navigate administrative and legal systems, and feel confident in organizing strong, democratic, rank-and-file campaigns without the barrier of finding and paying for legal support.
2. What made you decide to propose I.O.N. to the Guild?
The Guild is consistently on the right side of history, and as members and past collaborators, it was the first place we thought of developing this initiative. We seek to bolster and expand support and funding for the Guild while also growing our initiative to reach a wider swath of workers across the country, starting at home in Massachusetts.
3. Now that I.O.N. is a Guild project, how has it changed/improved since your initial plan for I.O.N.?
We are able to utilize the credibility, network, and infrastructure of the Guild in order to take our project to the next level. We are already building an identical initiative with the Guild Chapter in the Bay Area of California and plan on expanding in other areas once both Massachusetts and the Bay Area are strong. We now also have the opportunity to seek grants, which will be run through the Guild, so that we can eventually nominate and pay someone to oversee this initiative. Additionally, having the legitimacy of the Guild behind us opens a lot of doors to new and exciting collaborations and opportunities that we might not have had otherwise. We are also able to utilize and receive guidance and advice from Guild leadership regarding internal functionality, administrative procedures, and suggested contacts and collaborations that are worth pursuing. This truly is a dream come to life.
4. How can NLG-Mass members get involved?
We will be sending an email blast out through the listserv soon, alerting all members about our introductory meeting, at which we will break down our vision, goals, and needs as an initiative. In the meantime, if anyone is interested in learning more or helping out in any way with I.O.N., please have them email us at independentorganizingnetwork@gmail.com so that we can get connected and answer any questions that they may have. We are seeking the assistance of lawyers, law students, and other legal workers with a background in labor, employment, administrative, immigration, and any other areas of the law that tend to relate to and overlap with workplace organizing (which, as we have learned, is most if not all, areas of law). We are open to any and all thoughts, suggestions, resources, and assistance, and are 100% committed to meeting volunteers where they're at in terms of their capacity and ability to help. Truly any contribution helps.