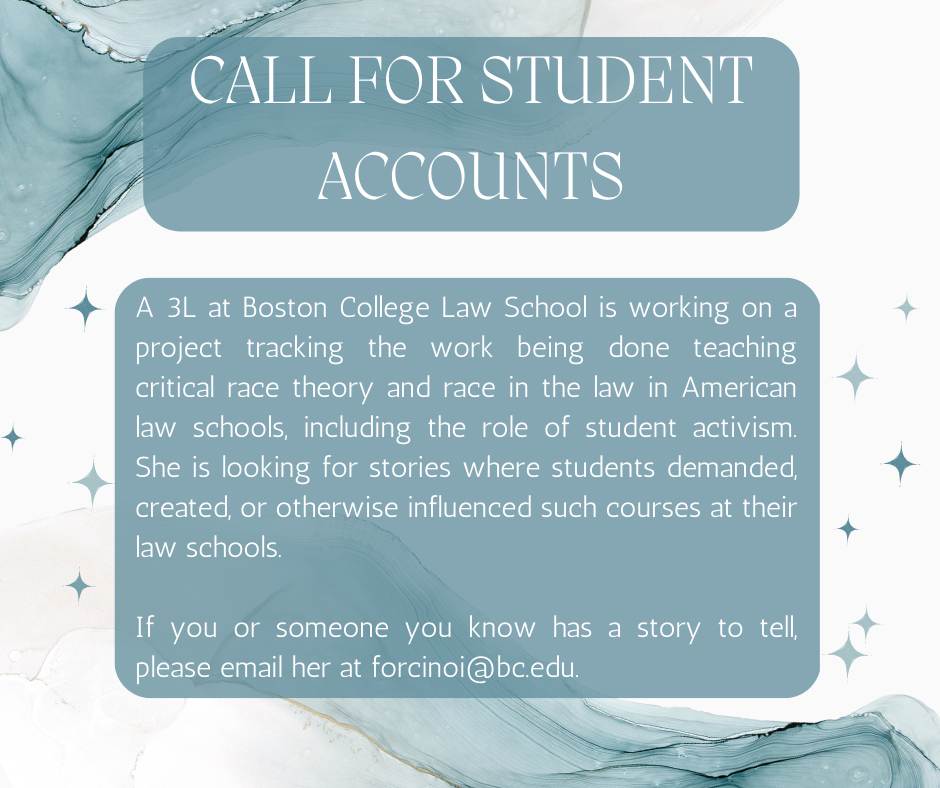 Isabella Forcino, a 3L at Boston College Law School is working on a project tracking the work being done teaching critical race theory and race in the law in American law schools, including the role of student activism. The goal is to make a toolkit for students in other law schools who want to bring CRT courses to their schools. The toolkit will include student stories of activism and a collection of syllabi and interviews with professors about their course format and content.
Want to help? Isabella is looking for:
Stories of students demanding, creating, or otherwise influencing such courses at their law schools
Connections with law professors teaching Critical Race Theory courses that may be willing to share their syllabus and be interviewed
If you or someone you know has a story to tell or professor/faculty member Isabella should talk to, please email her at forcinoi@bc.edu.