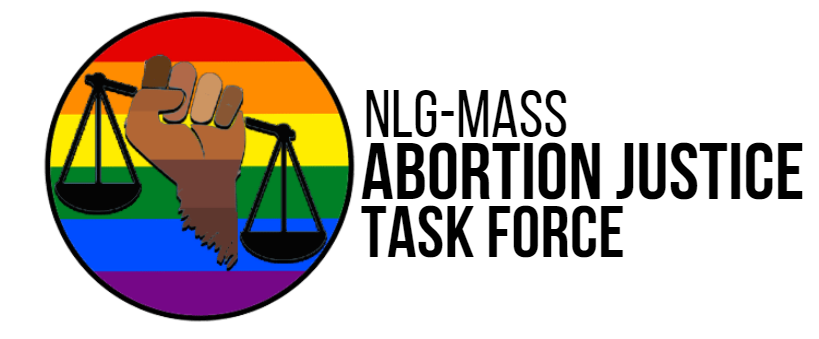 ABORTION JUSTICE TASK FORCE CALL TO ACTION!
NLG-Mass' Abortion Justice Task Force (AJTF) was established in response to the Dobbs decision. The AJTF is currently researching the most pressing legal questions for those seeking an abortion, helping with accessing an abortion, and performing abortions in Massachusetts. Additionally, AJTF is researching the added legal concerns for more vulnerable populations, such as college/high school students and non-citizens.
We hoped to have the initial research complete and materials prepared, so we could begin facilitating the legal workshop this month. Unfortunately, participation in the Task Force declined as 2022 came to a close, so we were not able to meet our January goal. That being said, we are pushing forward in hopes that the new year will bring new opportunities for others to get involved.
We have several ways NLG members can help – (1) current and continued research to keep the workshop up to date, (2) development of the workshop materials, (3) recruitment of groups and communities to receive workshops, (4) and facilitating the workshops.
Please reach out to us if you would like to get involved and/or know of a group or community that may be interested in receiving the workshop.
For more information, please contact nlgmass-director@riseup.net.